Bed Headboard & Frame Covers
Bed Headboard & Frame Covers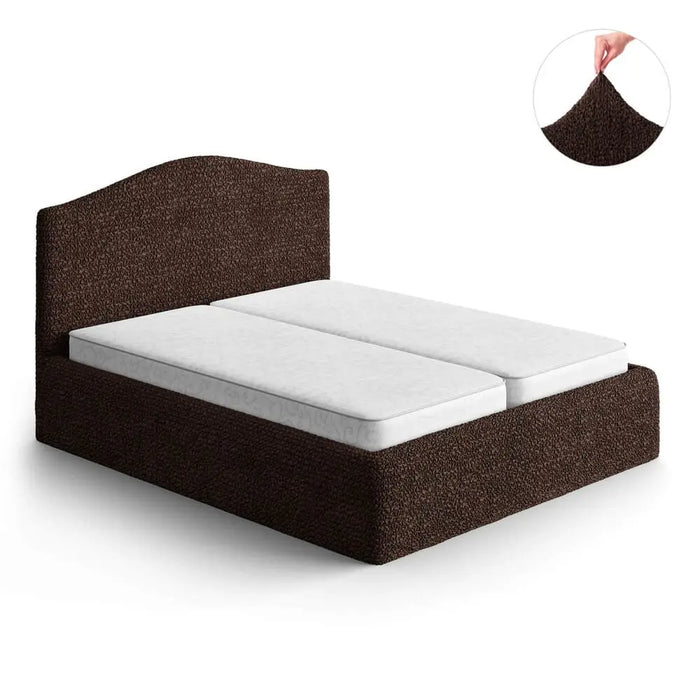 Bed Headboard & Frame Cover (King), Microfibra Collection
Price from

C$149.99
Old price

C$290.00
Blue
Dark Chocolate
Dark Grey
Cream
White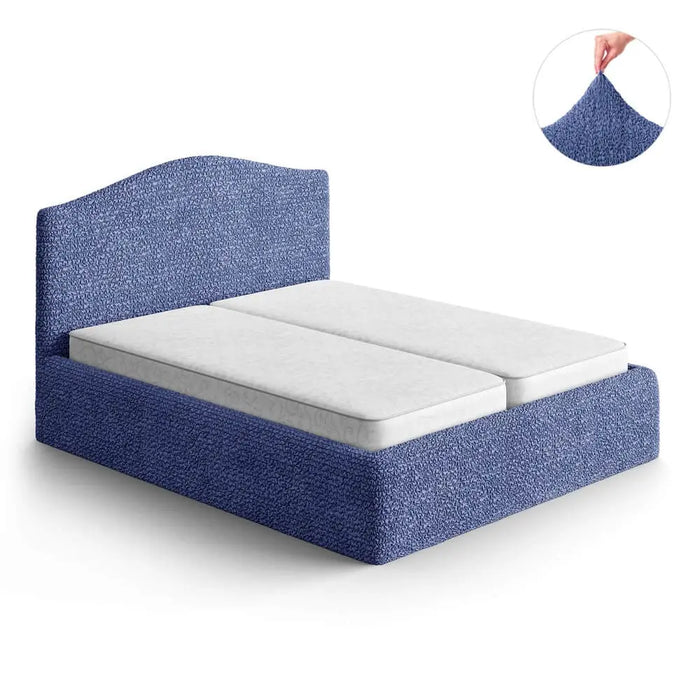 Bed Headboard & Frame Cover (Full/Queen), Microfibra Collection
Price from

C$154.99
Old price

C$260.00
Blue
Dark Chocolate
Dark Grey
Cream
White
Bed Headboard & Frame Covers
Without a doubt, the bed is the most important piece of furniture in any bedroom, where we spend the third part of our lives. However, its frame may quickly lose its original appearance when exposed to harmful sunlight and general wear and tear. What do you do to save it from damage? That's where the cover for bed comes in! Available in a variety of colors, Mamma Mia sofa bed covers can extend the life of your furniture while also making a headboard a beautiful feature in your master bedroom!
Why Sofa Bed Covers Are Worth The Try
Sofa covers do exactly what their name suggests — cover the furniture, protecting it from dust, stains, UV light, and extending its life. Some of you may think that bed headboard and frame covers are only used for decorative purposes, but the fact is, they are much more practical than that. Covers for a bed are often used as a barrier to keep your head from drafts and cold during the winter months and can also be used to prevent scratches and dents that are inevitable if your bed stands flush with the wall. Besides, they can quickly give a new lease of life to your bedroom without having to renew your furniture.
Covers for the Bed in the Room Interior
Whether you're looking for bed frame covers or loveseat covers, or sectional couch covers, the choice of covers in our catalog is nothing short of impressive. All you need is to use your creativity to give your bedroom a new look. Looking for some great ideas to infuse glamor into the interior of your home? In that case, our tips may come in handy.
The burgundy shades are a classic choice that can add charm to any bed. Should you want to bring some warmth to the interior, a cover for bed in beige tones will do the trick. For a timeless, sophisticated look, consider going with a grey cover for bed. Not only will it beautifully merge into just about any color scheme, but it will also work as the accent that will quickly elevate the whole interior.
Would you like to go a little bolder? Why not pick a blue or even pink sofa bed couch cover? Blue shades look very refreshing and inspiring, harmonically blending with wood furniture, while pink adds a playful touch and cozy warmth to your bed.
Advantages of Mamma Mia Covers
Covers for the bed come in many different colors and shapes on the market today, but they are not made equal. If you want to get the best for your money and avail yourself of the advantages of a high-quality product, you can't go wrong with Mama Mia Covers. Here's just a quick overview of the benefits that make our sofa bed couch covers stand out from the rest.
Unique fabric technology. First and foremost, what distinguishes any sofa bed couch cover from the range of Mama Mia Covers is the unique fabric technology. It provides a comfortable stretch of up to 120% compared to most other fabrics, along with the natural softness, giving you a wear-proof stretch cover for sofa bed that can stand the test of time.
Universal size. Another advantage of Mama Mia's bed headboard and frame covers is that they provide a universal fit. Thanks to this, you won't have difficulty finding a sofa bed couch cover that will fit even a non-standard size bed, which makes them a surefire solution for any household.
Stunning designs. The range of headboard and frame covers is absolutely amazing, with each sofa bed couch cover offering something unique for everyone. So, no matter your room decor or personal preference, you're sure to find exactly the design you need and create a style statement in your bedroom.
Hypoallergenic material. If you have sensitive skin prone to allergic reactions, with Mama Mia Covers, you have nothing to worry about. All the products in the catalog are made from healthy and 100% hypoallergenic materials that will neither irritate your skin nor pick up fur, which is a great advantage for families with furry friends.
Easy to care for & maintain. Mama Mia slipcovers are machine washable, which means no extra spending on professional upholstery cleaning services. In addition, they perfectly retain their shape even after multiple washes, so you can rest assured they will look like new for years to come.
How to Buy a Sofa Bed Couch Cover?
If you're looking to buy a couch cover for a sofa bed, you're in the right place. The Mama Mia Covers selection includes some of the best slipcovers to make your headboard a standout feature in your bedroom. Once you know the size of your bed, all you need to do is to choose your favorite color, select a texture, and you're ready to proceed to checkout. For orders over $99, we offer free-of-charge shipping within the contiguous US. Orders are normally delivered within 2-5 business days. Our goal is to make sure you get exactly what you want and are happy with your purchase, and with our fabulous selection, you can do just that. Check reviews of thousands of satisfied customers and buy the best slipcovers with discounts by joining our Happy Customer Club!
FAQ
Where can I buy this bed headboard and frame slipcover?

You can order your slipcover on our website. We offer a variety of colors for any taste.
What sizes does the bed headboard and frame cover fit?

Headboard and Frame cover fits most beds . Slipcover is made of patented stretch bi-elastic fabric. Fitting headboard 75-83 height and 32-47 wide for Single, 55-71 wide for Queen, 75-83 wide for King.
Is this cover waterproof?

This slipcover is not waterproof.
Is the fabric safe for my bedroom?

Our covers are safe for kids, adults and pets. All covers are made of patented eco-friendly and soft fabric with skin friendly pH and 100% hypoallergenic.