L-Shaped Sofa Slipcovers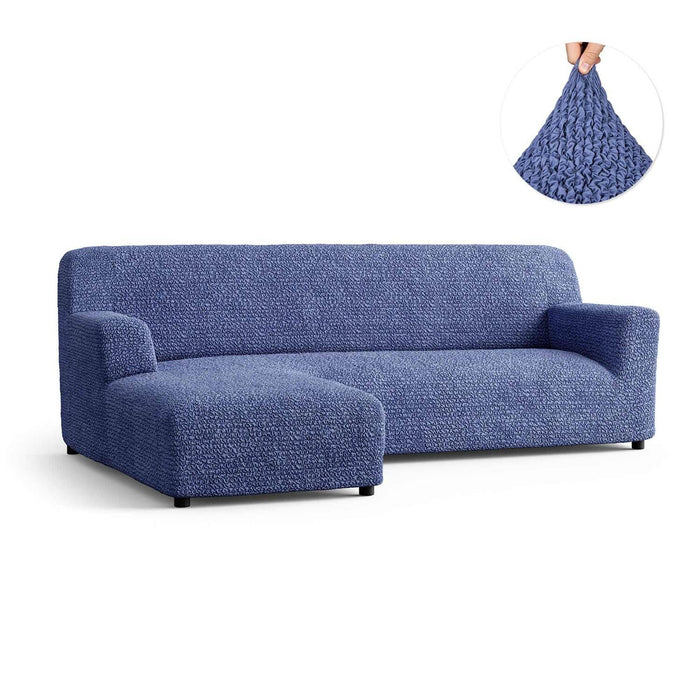 L-Shaped Sofa Slipcover (Left Chase), Microfibra Collection
Price from

C$264.99
Old price

C$460.00
Blue
Burgundy
Dark Chocolate
Dark Grey
Cream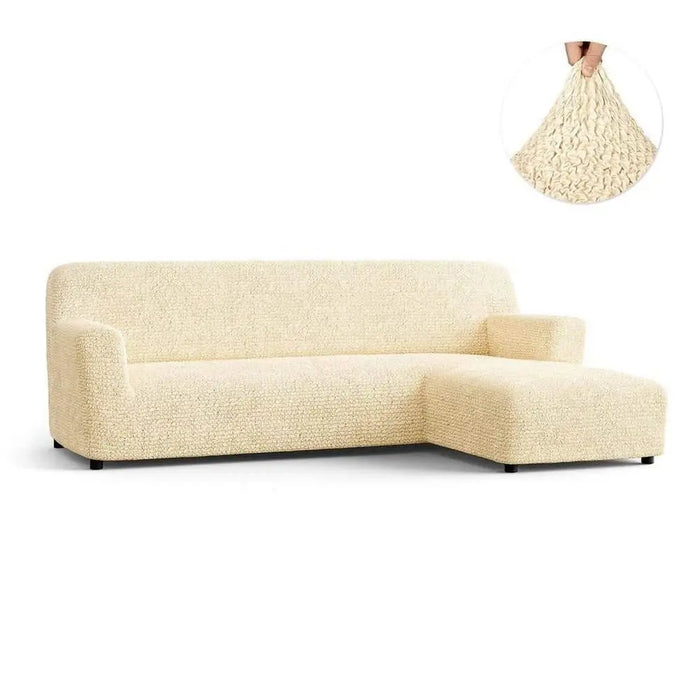 L-Shaped Sofa Slipcover (Right Chase), Microfibra Collection
Price from

C$259.99
Old price

C$460.00
Blue
Burgundy
Dark Chocolate
Dark Grey
Cream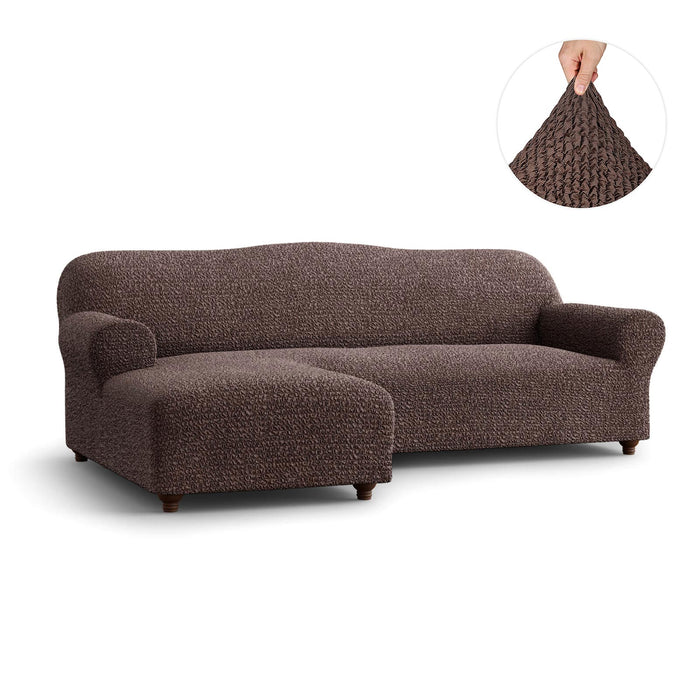 L-Shaped Sofa Slipcover (Left Chase), Mille Righe Collection
Price from

C$294.99
Old price

C$490.00
Brown
Camel
Dark Grey
Blue
Platinum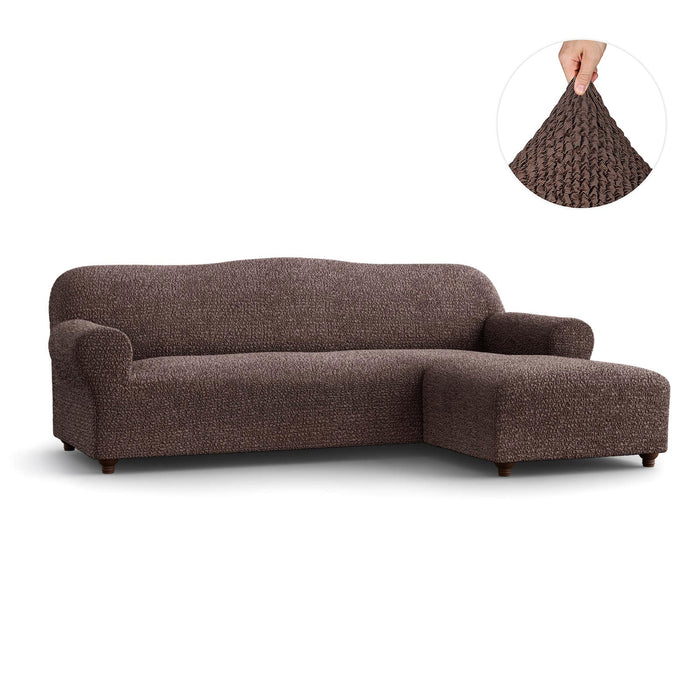 L-Shaped Sofa Slipcover (Right Chase), Mille Righe Collection
Price from

C$284.99
Old price

C$490.00
Brown
Camel
Dark Grey
Blue
Platinum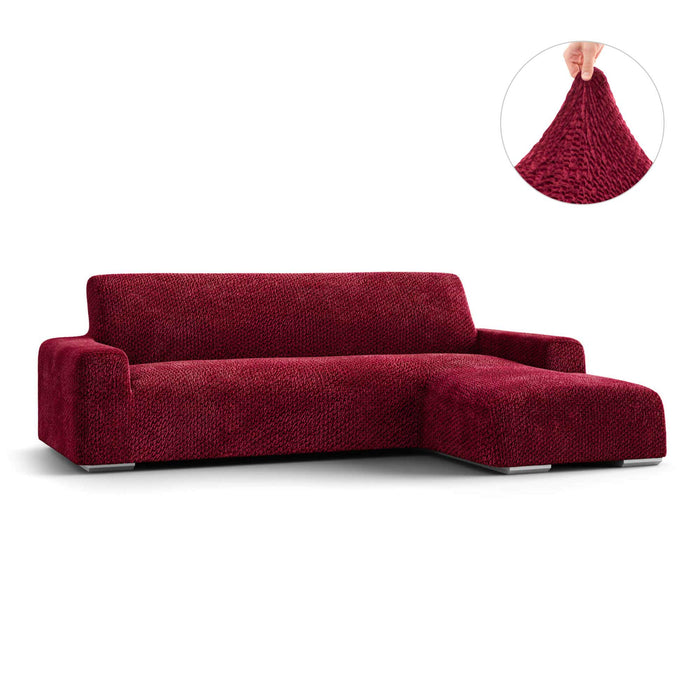 L-Shaped Sofa Slipcover (Right Chase), Velvet Collection
Price from

C$279.99
Old price

C$460.00
Burgundy
Ivory
L-Shaped Sofa Slipcovers
When you buy a piece of furniture, you surely want it to serve you for many years. At the same time, couches are used extensively, which may affect their appearance over time. Even if you have no pets or children, you or your friends can accidentally spill a drink, burn through the upholstery with a cigarette, or damage it in any other way.
Should you throw your lovely couch away then? No, you should not! All you need is purchasing a high-quality slipcover to protect your piece of furniture and/or hide its defects. In this article, you will find out about slipcover for couch with chaise. So, if you have an L-shaped sofa, you should read it.
What Is a Chaise Sofa Cover?
L-shaped has a chaise that can be positioned either on the left or right side. This elongated part can be used as a second couch, which is very convenient. Chaise sofa covers are what you need to protect the original upholstery. Sofa with chaise slipcover will have a stunning look and are fully protected.
Slipcovers for chaise sofa are an ideal choice for L-shaped pieces. They are designed in a special way to perfectly fit this piece of furniture.
Reasons to Purchase a Sectional Slipcover with Chaise?
There are many reasons to purpose a high-quality slipcover, including the following:
Protection. Slipcovers for chaise allow having fun without worrying about spots or scratches. Enjoy tasty meals and/or drinks when sitting on your couch, let your children to play on it, or allow your pet to have a good sleep — our high-quality slipcovers can withstand virtually everything;
Amazing look. While the primary goal of a sofa with chaise cover is to be well-protected, you also want it to look good. On our site, you can choose a chaise slipcover from a variety of materials and colors. This is how you will pick a slipcover to not only fit into your interior design but also to enrich it;
Easy to maintain. Once an unpleasant situation happens, you can easily remove the slipcover and wash it. However, if serious damage takes place and your slipcover cannot be fixed, you can simply throw it away and purchase a new one. No need to do anything with the couch since it will be fine.
How to Pick an Ideal Slipcover for Chaise?
There are several important things that you should keep in mind when choosing an ideal slipcover for your L-shaped sofa, such as:
Shape. If you have a couch with right chaise, then you should be looking for a slipcover right section, and vice-versa if you have a couch with left chaise;
Size. While our slipcovers are highly stretchable and are expected to fit every size, it is recommended to measure your couch and its chaise first. You should provide our consultants with this information, and they will help you pick a perfectly fitting slipcover;
Material. On our website, you will be able to find a slipcover chaise made of the preferred material. All the fabrics used in our collection are hypoallergenic, two-way stretchable, durable, and absolutely safe for humans and animals. However, they differ in how they look and feel. Also, you should mind fabrics used in other pieces of furniture in your home to make the right choice. Remember that if you are not sure what to pick, you can always consult our specialists, and they will give you the right recommendation;
Color. A wide range of colors allows creating an ideal couch with chaise slipcover that will look harmonically with other elements in your room;
Price. You want to purchase a slipcover without draining your budget. On our website, you can find high-quality slipcovers at different prices. The cost mainly depends on the material and pattern of the chosen item.
FAQ
How do I choose the cover size and shape correctly?

Simply measure backside of your L-shaped sofa. Keep it mind, L-shaped slipcover fits sofas with EVEN armrests. Figure out what side the chaise is on.
Does the cover slide and move around on the couch?

Our special anti-slip cardboards prevent slipcover from sliding. Use cardboards and tuck them into the grooves, where needed, to make the fabric more tight and stay in place.
How much is the slipping fee for this item?

Shipment is absolutely FREE for orders within the contiguous USA!
How do I know if my L-shaped couch has right chase or left chase?

When you look directly at the sectional sofa and the chase is on your right-hand side, that's what we call a right chase; the left chase couch has the chase on your left-hand side.